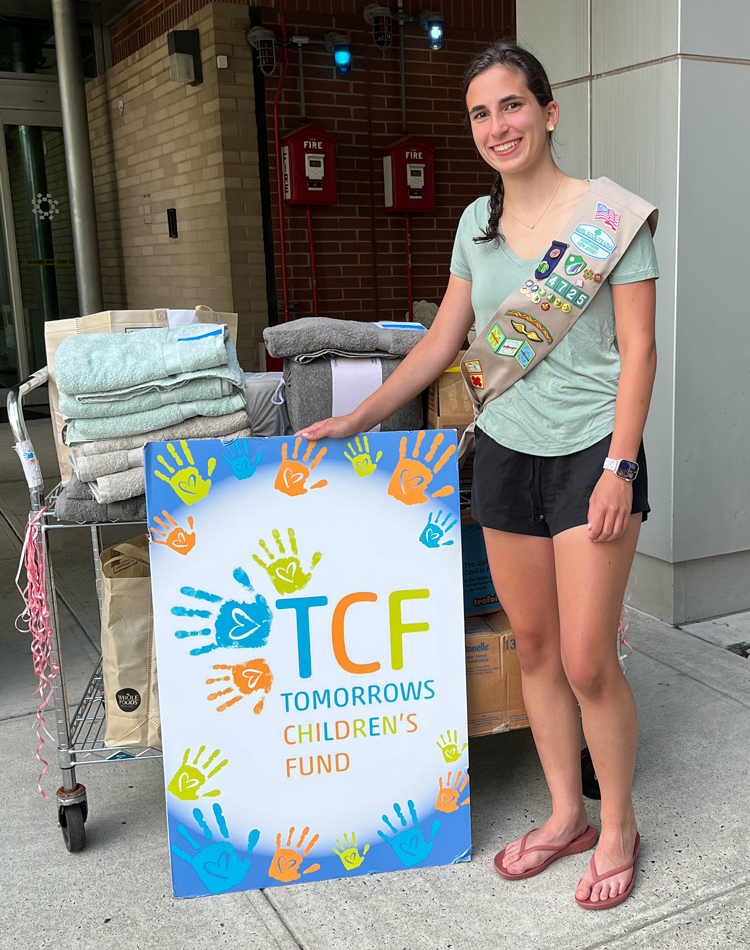 The Family Pantry

10/19/2022
Hi,

My name is Emily and I am working with the Tomorrows Children's Fund for my Girl Scout Gold Award.
I chose to work with TCF because I have always felt passionate about helping children and families affected by cancer. I have worked with TCF in the past and after observing their amazing work, I knew I wanted to help make a difference as well. After researching and working together, we found a real need for families to have household items easily accessible to them during their time at TCF.
This inspired me to expand the pantry at TCF. The pantry is located within TCF and contains many essentials, such as body wash, deodorant, sheets and towels. So far, we have collected over 350 items.
The items are moving out quickly so please consider donating today!
Please take a minute to listen to my video below, which details my project, and also includes information about how you can do something similar in your own community!!
Please use this link or the QR code in my video to make a donation to the pantry.
Thank you so much for your support, and I hope this video inspires you to help your own communities!